If you are organizing a fundraising program or event, it is important to come up with a good fundraising idea.
How about selling a fun toy that can be used as an educational game?
Polydi™ can potentially be manufactured with your organizations name or logo.
We work with schools, churches, sports leagues, dance studios, theater groups, scouts, cheerleaders, bands, non-profit organizations and any other groups or associations looking to raise funds.
Although we have close ties to many different organizations, working with educational systems such as elementary schools and middle schools is truly close to our hearts. Even more important than being a FUN game, Polydi™ is an "educational" tool. Therefore, it is a perfect product for schools to use as part of their fundraising program.
Elementary schools, middle schools, and fundraisers truly go hand in hand. Field trips, classroom improvements, computer upgrades, special events, playground updates, music instrument purchases, etc. There are so many worthy causes that would benefit from the PTA or school organizing a fundraiser.
Whether it's a PTO, PTA, individual classrooms or the entire school involved in a fundraising program, Polydi™ is a wonderful product to help you group raise money.
We work with all categories of people affiliated with the school and all points of contacts: principals, teachers, coaches, parents and so on. Whether it's the PTA or PTO, a specific grade or a school-wide fundraiser, if there's a need to raise money, Polydi™ is here to help.
Did you know that Polydi™ can be produced with your own logo? Yes, it is possible for Polydi™ to be made with your own schools name, scouts den number, sports team name, etc.
Qualified organizations can purchase Polydi™ at wholesale prices and then sell them to earn money for your charity or organization.
Again, although PTA fundraisers and School Fundraisers are most dear to our hearts, Polydi™ can be used for any sort of charity program.
The Polydi™ is Patented.
* Minimum Requirements Apply. Graphic & text size limitations apply. Set up fees may apply. We maintain the right to decline projects at our own discretion. This includes declining graphics, declining text, or declining your project entirely.
Home About Us Contact Us Safety Legal Statement Promotional Toy Gifts Toy Licensing
Copyright 2012-2015 Polydi. All Rights Reserved. Polydi™ is Patented.
Fundraising Ideas That Educate Children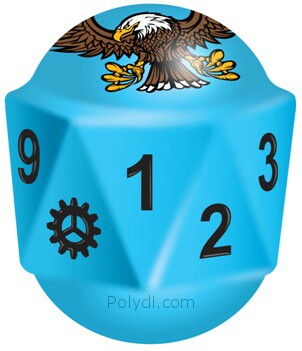 Fundraising or fund raising is the process of soliciting and gathering voluntary contributions as money or other resources, by requesting donations from individuals, businesses, charitable foundations, or governmental agencies. Although fundraising typically refers to efforts to gather money for non-profit organizations, it is sometimes used to refer to the identification and solicitation of investors or other sources of capital for for-profit enterprises.
Fundraising is a significant way that non-profit organizations may obtain the money for their operations. These operations can involve a very broad array of concerns such as religious or philanthropic groups such as research organizations, public broadcasters, political campaigns and environmental issues. Some examples of charitable organizations include student scholarship merit awards for athletic or academic achievement, humanitarian concerns, disaster relief, human rights, research, and other social issues.