Biography
Number
01
Date Born:
July 7 1937
Attributes
Strength:
9
Speed:
4
Stamina:
6
Intelligence:
5
Offense:
Weapons, Strength, No Fear
Defense:
Shield & Helmet
Friends:
Unknown
Rivals:
Too many to list
Description: Norsemen is very adventurous and mischievous. He is often thought of as a violent brute, but he does actually have a sensitive side as well. He often travels by land and sea. His preferred method of travel is by water and enjoys his framed longship.

Although Norsemen likes to be by himself, he will on occasion travel as a team with other Polydi. However, when their mission is complete, he often sneaks off and ventures out again on his own.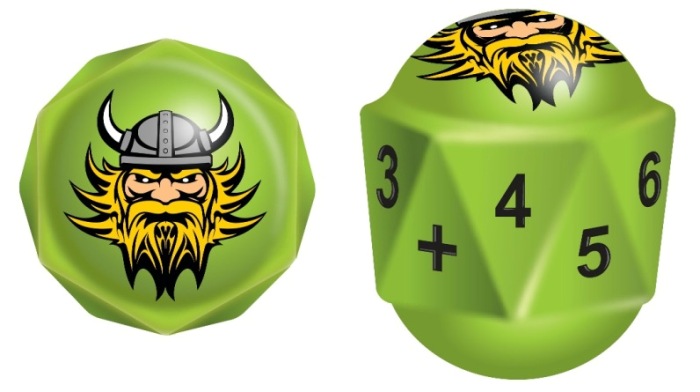 Collectors Guide:

Norsemen was the

first ever

fully decorated Polydi. He is NOT the first Polydi ever created, but he is the first version with a "painted" top.

5 Extremely Ultra Rare: Their are FIVE Norsemen in existence that had been built with two separate parts of plastic. These very rare prototype Norsemen were designed to contain a steal or iron ball center. These ultra rare samples have a greenish color beard and very dark gray helmet. These two samples are being kept at Polydi headquarters.





2 Ultra Rare: Two Norsemen Polydi have been sampled without having the numbers and special symbols painted. These two are intentionally sampled in this manner in 2012. These two samples are being kept at Polydi headquarters.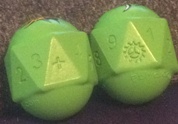 100 Ultra Rare: Approximately 100 Norsemen have been sampled in a lighter green shade. Some of these are held at Polydi headquarters and some have been distributed to the press and retail buyers.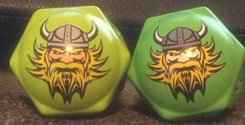 Sample at left is the incorrect lighter green shade.

Quantity: Information coming soon!!!



Rarity Level:

Information coming soon!!!